The Idea Blog: A Sneak Peek Into Ideaware's New HQ →
ideawareco: We want to give all of you a sneak peek of our new headquarters. We've had the luck of acquiring two spaces (with a great view btw) that will end up as one large creative space. Our team is growing and so our space needs to be more awesome, we will have separate spaces for our creative and…
Happy Birthday to us!
ideawareco: We're officially 2 today! It's been a great two years, starting from a one man shop up to our awesome team of 24 as of today. We are very lucky and very happy to work with the clients we have, thank you for trusting us with your websites and apps! If you're in the area, come join us for a birthday bash at our headquarters 5pm COT.
If you learn only one technical skill, learn THIS... →
This is the single most important thing that you have to know about coding: You have to know how to find the answers. Hear hear.
The future of Adobe Fireworks →
We understand that Fireworks has one of the most passionate communities on the web, and that this change will be difficult to accept.  Freakin' eff Adobe, really?  I guess I'm moving to Sketch then.
10 ways to stay happy as an entrepreneur →
:)
I'm still here: back online after a year without... →
I could never do this, props to Paul Miller, guy's got some balls.
How 99.9% of people judge the quality of their... →
Gotta love The Oatmeal.
6 tags
Tips For Landing That Design/Development Job
I run a digital creative agency called Ideaware, as part of my job I receive and filter resumes looking for talent to join our team. Every once in a while I get an email from an applicant that really stands out from the rest, but most of the time I will just let them slip. [[MORE]] Landing that job at your dream company (*cough* Ideaware) is not that hard actually, it just takes a bit of...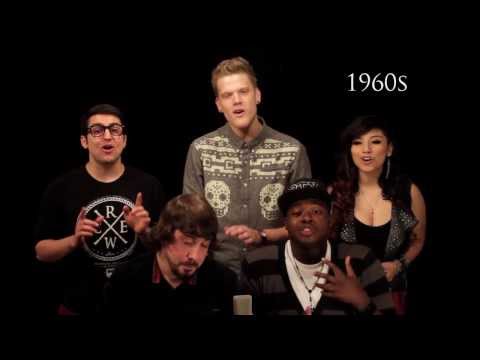 UX Myths: Myth #32: Success happens overnight →
uxmyths: The Apple iPod instantly turned the MP3 player market upside down, right? Amazon changed the book selling business like a shot, didn't it? Well, in fact they didn't. No matter how it may seem from the outside. The fact is that it takes many years to be an overnight success even for internet…
32 Quick and Easy Ways to Short-Circuit Your... →
The Next Big UI Idea: Gadgets That Adapt To Your... →
Why 'The Breakfast Club' Could Never Happen Today →
How Far is it to Mars? →
More info graphics should be websites like this.
PBS MediaShift - What's Holding Back Responsive... →
I got interviewed by PBS on responsive and advertising. Yours truly: In the end technology (and screen resolutions) will keep evolving, so we must create ads and websites that are more adaptive than responsive.
A Response to 'Responsive Web Design is Not the... →
Brad Frost nails it: The fact that this article was posted on an influential design blog is disappointing. This kind of shallow thinking is what leads organizations to embrace short-term solutions instead of addressing the legitimately hard problems we're facing. I also completely disagreed with the quoted post from sixrevisions.
The Summly deal makes no sense →
Vibhu Norby: The story about Summly's 17-year old founder cashing out his company for $30,000,000 is fascinating because it makes no sense.
Over-pinged →
We get too many notifications these days on our mobiles. Useless information is flooding our lives and now is the time we need to step back and see what kind of information really benefits us.
Blackberry CEO Says iPhone Is Outdated →
Yes, this is why everyone has a blackberry now. Forget those old iPhones.
"Donglegate" is classic overreaction—and everyone... →
Good ol' internet overreacting.
RSS: Vengeance
brianfranco: Skimming through my feeds this morning, I came across an article from  Abduzeedo wondering if "RSS is dead". This is my counter-article. After almost 7 years a lot of things have changed. Twitter, Facebook and Google+ allied with Flipboard, Feedly, Pulse and other news app became the RSS of this new era. Some of these apps still rely on RSS to get the info and I think that won't...
The Truth About Founder Burnout →
Entrepeneur must read from the clarity blog.
Audi Cars Go Head to Head in Paintball Duel →
I'll take the white one please.
Sony Holds PlayStation 4 Press Event, Doesn't Show... →
Gotta agree with Gruber: What was the bigger shit show: Sony holding a long press event for a device they didn't show and wouldn't give a shipping date or price for? Or the gadget blogs that devoted hours of coverage to this?
Monetize Your Happiness →
Kickstarter Open Source Death Star →
Surprising they've collected over $100k as of this post.
2 tags
I'm Tired Of Companies Ripping off our site, So...
Late last year we redesigned and launched our new site at http://ideaware.co, we got lots of great reviews and published in many blogs. Recently, I've noticed a lot of weird traffic sources on Google Analytics and upon further inspection (and to my shock) our site has been blatantly copied many times.  [[MORE]] Check some of them out: http://smacontech.com http://dapaticalglobal.com ...
2 tags
X-Surface: Don't believe everything you read. →
x-surface: I am a gamer. I don't work for Microsoft. I, like most other gamers, am sick of seeing endless rumours and speculation citing "anonymous sources" or "insiders" with no evidence, no proof, no guarantee that they've been fact-checked or can be relied on. The games industry is the only one I can… This is the problem with today's blogosphere and journalism. Everyone is a...
Unlocking Cellphones Becomes Illegal Saturday in... →
It's illegal to sell them locked in Colombia.
The Idea Blog: 5 Benefits of Designing First,... →
ideawareco: There is no doubt that design & development need to go hand-in-hand in order to create a successful product, but which comes first? This is a question I still get asked more than a few times a week. There is no one-size-fits-all answer of course, but I firmly believe designing first is the…
1 tag
5 Stages of Designer Grief →
It actually goes like this.
Could you make Ice, before the invention of the... →
Fascinating thread on reddit, had no idea people had ice in the old days.
2 tags
Daring Fireball: The Trend Against Skeuomorphic... →
I'm not entirely against skeuomorphism in design but Gruber provides some valid points.
1 tag
Check Out American Airlines' New Logo →
I definitely dig it. Now about those old planes…
Hatch: A Virtual Pet That Lives On Your Smartphone →
Is it going to change the world? No. But will it warm your heart? Yes. Resistance is futile. I sort of want this.
Facebook Will Let People You Don't Know Message... →
Quick internets, grab your torches and pitchforks!
Instagram Vows: We Won't Use Your Photos in Ads →
Good ol' bait and switch.
Google Maps Arrives For iOS →
Well I could've used this last week on vacation. Apple maps got me lost a bunch of times.
2 tags
Ford recalls Escapes, Fusions for engine fire risk →
And this is why I traded in my Ford a few months back. Nothing but trouble.
2 tags
An iPad Lover's Take On The Surface With Windows... →
I Haven't used a Surface yet, but this is exactly what I was expecting, not surprised.
Nokia Lumia 920: A Big Phone With a Killer Camera →
I've read great reviews about this phone, but holy crap does that look big.
2 tags
Some Thoughts On Windows 8
Just came back from a store where they had some new Windows 8 Dell's. So as curious as I am I took one to give it a whirl. It was a horrible experience to say the least. Main issue is that this interface works great on a mobile/touch device, but translates to a very frustrating experience on a desktop/laptop. The user experience itself isn't thought through, for instance I tried...
2 tags
Drunk Jennifer using Microsoft Windows 8 →
Worth a watch for the lols.
1 tag
Report: Microsoft going to production with 7-inch... →
…Microsoft is working on a final implementation of a 7-inch tablet tuned for gaming. Why would you create a tablet and then another one but "tunes for gaming".
The Apple Haters' 7 Stages of Grief →
farley: I wish I could take credit for this but I can't. Got this from an arstechnica.com forum posting from way back in June of 2010. The forum poster's moniker is The Real Blastdoor. Please join me in thanking him for this, because it is absolutely pure gold. Additionally, each and every word is true.
2 tags
Microsoft Surface web benchmarks reveal terrible... →
No surprise here.
2 tags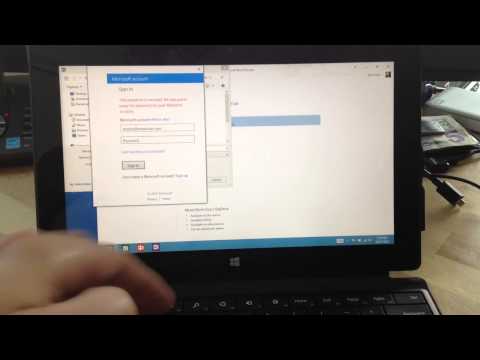 2 tags
Ballmer: Apple has not produced a product that... →
Jeez, Ballmer really lives under a rock apparently.
2 tags
Cult of Android: Why Apple's iPad Mini Misses The... →
Not sure about this one. I think the iPad mini has a chance at making it big. The form factor alone will have a lot of people buying it. Also, there are hundreds of thousands of app from day 0 for your new device.
2 tags
Apple selling 'iPad 3s' for $379 →
Apparently they marked them all as refurbished and now start at $379